Staccato
Classical Guitar Right Hand Control
For Classical Guitar Sheet Music click on the link below to subscribe to my YouTube Channel & get a new piece of music EVERY week...

Subscribe to my YouTube Channel...

"Staccato - Characterized by performance in which the notes are abruptly disconnected"
The word is an Italian one meaning "detached" or "separated". It is, in effect, the shortening of the duration of a note or notes. It is a very useful guitar technique but often very poorly executed. I've seen many students, especially in beginner guitar lessons, over the years try to play this way with their left hand! That is, releasing the notes of a chord or melody rather than stopping them with the fingers of the right hand.
---
Take Action Now!
Get the 'Classical Guitar PDF Bundle'  of great pieces (including Greensleeves) in both music notation & TAB just for joining the LearnClassicalGuitar Resources Newsletter...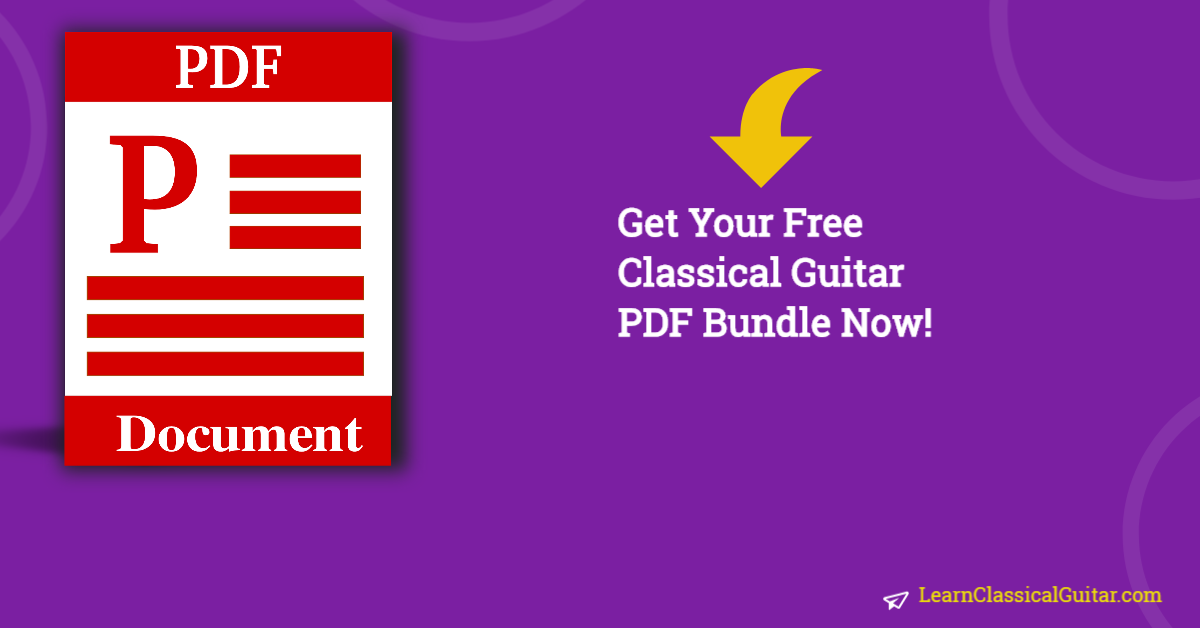 P.S. - In a moment you'll see this message AND this 'Confirmation' button in your email so DON'T forget to click it or I can't send you all your goodies!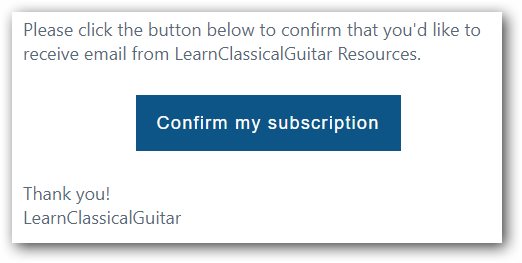 ---
As you can imagine, it can make for a very sloppy and careless performance indeed. Practicing this guitar technique separate from performance is recommended to ensure the proper sound is produced. This will stand you in good stead if under pressure when playing in public.
This technique is normally indicated in music by the use of a small dot over a note or group of notes. It can also be indicated by a pointed dash (much like an upside down triangle) and a series of dots and slur lines.
If dots and slur lines are used, it means that the passage to be played is more moderately. Here is a little graphic to show what I mean...

And here's a little example on the video,played by Ed Peczek of classicalguitaracademy to show right hand control when playing staccato...
If you've ever played the Twenty Studies for Classical Guitar by Sor (Arranged by Segovia), I'm sure you would have been tempted to play Study No.9 using this technique. Although not indicating it in the above mentioned traditional way, most classical guitarists tend to play it that way because of the 8th note, 8th rest nature of the notation.
Playing it even a little more so can often be a lot of fun, especially at a higher speed (even though it is indicated to be played "Tranquillo"). Try it sometime if you're up to that intermediate level of classical guitar or any style of guitar for that matter. It really is a lot of fun.
Good luck!
And for more than just click here...
Join the Great Guitar Tips Ezine to get regular PDF's in notation and Tab...
More than Staccato...
Here are a few related pages in which you may be interested...

For more on classical music click here...