Free Guitar Lesson Page
When looking for a free guitar lesson, then this is the right page to find. There are...
* Study notes;
* A PDF file with music notation AND Tab;
* Plus a video to help with working out the music and improving your tone...
Enjoy!
Find out how to get some additional free lessons by joining below and getting even more free guitar lesson (s) by scrolling to the bottom of the page....
Free Guitar Lesson: Andante in E major by Aguado
Go here to "Like" and "Comment" on the Andante in E major by Aguado...
***Right click document to save or print***
I've always loved Andante in E major by Aguado. I think it's because of hearing Segovia play it when I first started playing classical guitar. But because this little gem is disarmingly difficult you'll need to go slow and get all the (very frequent) moves from position to position down pat.
If you enjoy using guide and pivot fingers as I do then this is the piece for you. It seems for almost the entirety of this piece you're using those techniques to "lever" yourself around the fret board. It's just a great "guitaristic feel" and the melody is highly pleasing too which just adds to the enjoyment.
In fact I'm pretty sure it was when I mastered this very piece that I felt I was really making progress on the guitar. Maybe that's why I remember it so fondly but we know what time does to "old minds" :))
Seriously though, nearly every note in this piece is connected to the next via either a pivot, or a slide or a guide. That is the genius of composers like Aguado. Of course he designed it like that, as that is the function of a study, but to do it with such musical beauty, as in this beautiful little "miniature", you just have to marvel at his skill and musical sensibility.
Free Guitar Lesson Allegretto in C by Carcassi
Go here to "Like" and "Comment" on the Allegretto in C by Caracassi for classical guitar...
***Right click document to save or print***
This latest free guitar lesson is a formidable one to give your "a" finger a good workout. One can see with a quick glance at the music that the majority of the bars are in arpeggio fashion. The "a", or 3rd finger of the right hand (presuming one's not playing "lefty"), used in all the 4 sections of music to a greater or lesser degree. Indeed, the first treble note of the piece namely: an "E" note, played with the "a" finger. Sometimes the arpeggio pattern is different, or turned around, but that finger still gets a good workout!
The key is in C major, so we are not too worried playing too many sharp or flat notes. The only sharp notes to play are in the 2nd section of music where there's a little chromatic run in bar 16. Additionally, the 3rd section of music where the 7th note raised because of relation to the minor key. I'll come to this later. I think it is good in a beginner piece not to think about too many things. This helps focus on tone quality and musicianship. There's also a "passing note" C sharp and a following natural note in bar 15 before this.
Now, there are 4 sections of music in this piece. Sections 1, 2 and 4 are in C major, and the 3rd section is in the related minor key of A minor. One can see this minor section in bars 25 to 32. If this were a modern day pop song this section would be called the "middle 8".,  Having 8 bars in the minor key like this provides the piece with added interest in the form of an "episode" before returning to the home key to finish the piece.
It is like a story, a narrative or movie. If Harry Potter did not have any twists or turns or I do not think J.K. Rowling would have been as successful as she was.,  Similarly,  the composers used this technique to add a little interest and "spice" to their work and one's ears truly appreciate it, I'm sure one will agree.
There's also a fascinating little interplay with the bass and melody "fighting it out" note for note in this section and the bouncing from bass to melody also brings a little drama to the piece, especially being in A minor.
Being that the time signature is 2/4 and in most bars semiquavers of 16th notes used, be careful with your tempo because when played too fast the piece can get out of control quite quickly, or at the very least the arpeggio notes with get too messy. I find if I can hear the bass at a moderate level then the arpeggio treble notes will be clear too.
Overall, the Allegretto in C is a fun little piece to play, but it also sounds stylish and stylish too!
Click on the videos below to see some of the 'Classical Guitar Bundle' free guitar lessons  demonstrated...
Don't forget, you can get the 'Classical Guitar Bundle' here...
Classical Guitar PDF Bundle...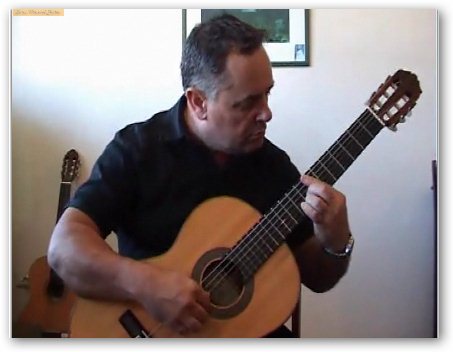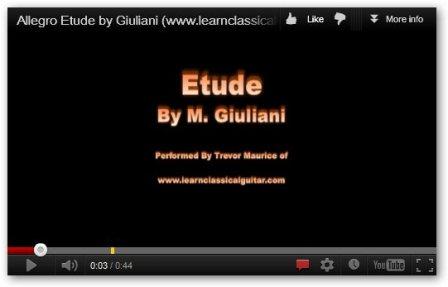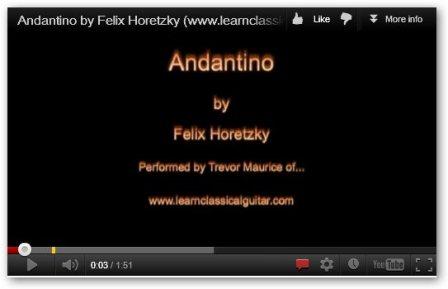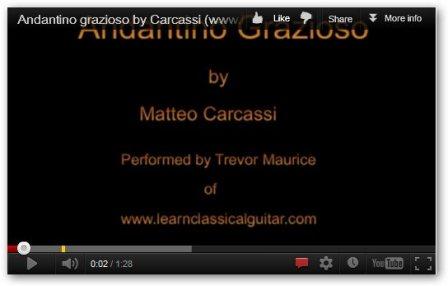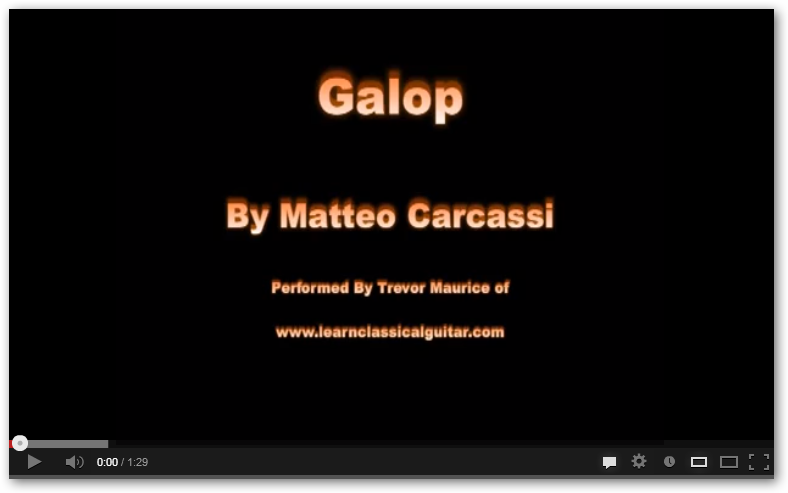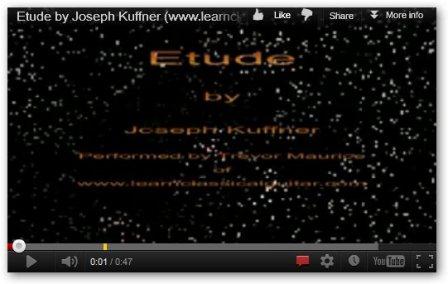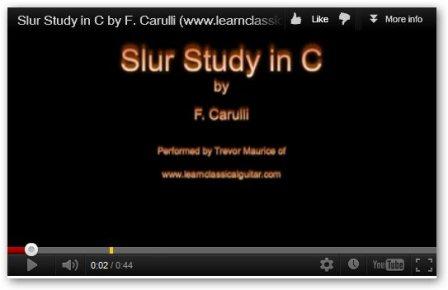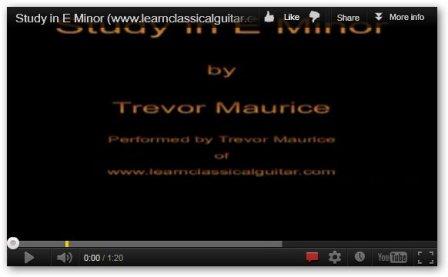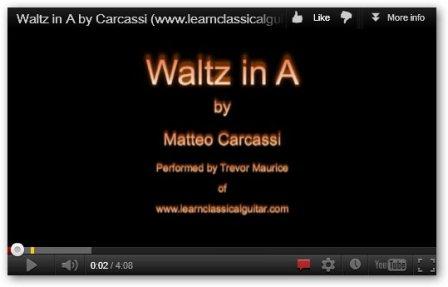 Additionally, you can find some extra pieces here...
If these pieces are too difficult you might need the Beginner Guitar Lesson pieces...
Still Haven't Found What You're Looking For?
If you need more basic training before you can make use of the free guitar lesson page go here... or, simply enter whatever term you're searching for e.g. if you're searching for all pages that mention the word "Segovia" just type in that term and away you go!
You can even search the Web. Just enter "classical guitar" followed by your search word(s). I hope you find me again!
Ready? 1-2-3... Search!