Mini Guitar Lessons
"Finally! A guitar lessons page for free with so much useable information for classical guitar..."
There are many free mini lessons for your perusal on this page. Everything from guitar chords to using vibrato to arpeggio's to glissando. There's a wide variety of topics from which to choose, and I hope these lessons will be of use. If one needs more "foundational" work on the classical guitar, the beginner guitar lessons page is useful.

To play guitar properly, I suggest a qualified teacher as your # 1 resource. If a teacher cannot be afforded then these additional lessons should be of use.,  BUT... make sure to check out my top picks for guitar instruction books...

| | |
| --- | --- |
| It sometimes hurts your hand but the more you do it the less it hurts! | You really DON'T want to get ripped off when you buy a guitar!!! |
| | |
| --- | --- |
| Arpeggios are one of the mainstays in a classical guitarists armory... | You really need to avoid injuries if you want to play guitar longtime... |
| | |
| --- | --- |
| Guide finger mastery will give you a great tone and overall sound... | Staccato technique is another must for the armory... |
If you can't sight read your missing out on a lot in guitar...

How To - Play Guitar Chords...

Playing chords is THE most basic technique you need to be a good guitarist...
How To - Play Flamenco Techniques...

Flamenco techniques will give your playing a little more pizzazz!

Glissando is another one of those wonderful sounding techniques you need to master...
How To - Left Hand Technique...

Left hand technique needs to be mastered if you want your music to sound fluent...

It sounds like heavenly bells but you need to know to master this technique...
| | |
| --- | --- |
| I hear I forget, I see I remember, I do I UNDERSTAND! Never has an ancient Chinese proverb been so apt in terms of classical guitar music... | Pizzicato is another technique for the armory... |
| | |
| --- | --- |
| Never was there a classical guitar technique so widely, yet badly performed... | Another classical guitar technique you must master... |
Vibrato makes your music sound heavenly!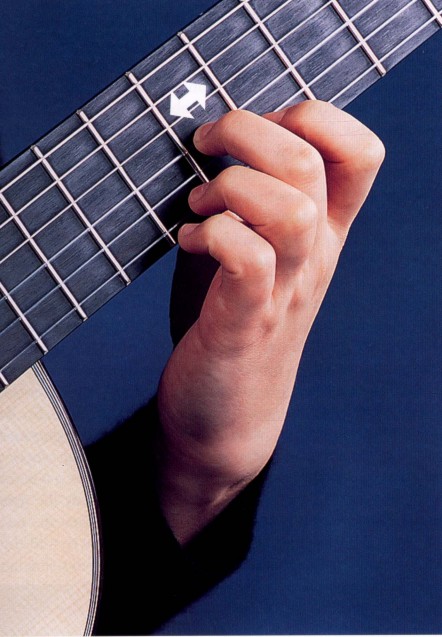 At Learn Classical Guitar,  I aim to please! Tell us what guitar lessons should be on this lessons page? That is right, tailor-made lessons. Just fill in the Form Box below outlining what lessons needed and I'll try my hardest to oblige :)) Go to it!
What Guitar Lessons Do You Want?
Get more information on the guitar here...