Sicilienne by Carulli
"Sicilienne - A type of Sicilian dance, moderately slow and often in a minor key..."
Born in Italy in the same year as Beethoven (1770), Carulli became one of the most popular and loved classical guitar composers and players of his time. Indeed, that love extends right up to the present day as new generations of guitarists "find" his music and make it their own.
Sicilienne is typical of his style. Full of subdued drama, emotion and musical charm it should be played with expression on the gently pulsing beats of the 6/8 meter. In other words, it should be "sung" with your fingers, bringing out the melody via tone quality and dynamics. The dotted rhythm is found almost throughout the piece mostly in the early part of each bar and sets up a continuing characteristic of the piece - sets the "tone" if you will. It should be played in a gentle rocking sort of fashion that gives continuity to the piece.
You'll notice the minor key gives the piece a certain "darkness", a graveness or seriousness that makes it fun to play. It's like you're engaging in a drama and playing that out can be quite satisfying. Listen to this video to get a feel for the piece...
You're also using a combination of chords and melody, but the whole piece is definitely chordal in its approach. That means you'll need to be accurate with you "a", or little finger on many occasions. Remember that rests, or silences in music, are just as important as the melody and chords. This helps in creating an atmosphere for this piece. You'll notice in the little video below that my right hand often dampens the notes of the chords to create total silence and set up a "feel" for the piece.
Join the Great Guitar Tips Ezine to get regular PDF's like in notation and Tab...
Here are a few related resources in which you may be interested...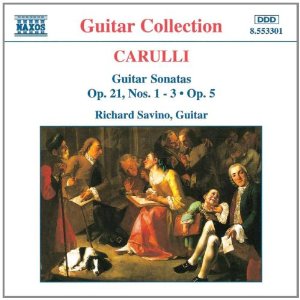 More on Sicilienne...
Here's a little quote about  this type of piece from Wikipedia...
"The siciliana or siciliano (also known as the sicilienne) is a musical style or genre often included as a movement within larger pieces of music starting in the Baroque period. It is in a slow 6/8 or 12/8 time with lilting rhythms making it somewhat resemble a slow jig or tarantella, and is usually in a minor key. It was used for arias in Baroque operas, and often appeared as a movement in instrumental works. The siciliana evokes a pastoral mood, and is often characterized by dotted rhythms that can distinguish it within the broader musical genre of the pastorale..."
Go here for the rest of the article...