Guitar Magazine
If you're looking for a great guitar magazine that covers all the topics you're interested in then look no further.  Just like my recommendation for the great Musician Friend store I equally recommend for your guitar mag reading pleasure...
1. Fretboard Journal - With each quarterly issue, the Fretboard Journal captures the history, innovation and stories behind the world of guitars, banjos, mandolins and ukuleles. It boasts interviews with some of the most influential figures in the music and musical instrument world and never-before-seen photography...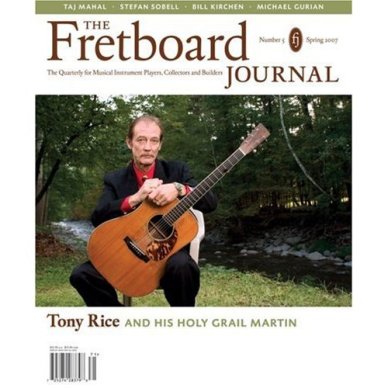 2. Acoustic Guitar Magazine - Full of information for the player, the teacher, the student and the listener. Contains quality writing and photographs. Features interviews; international news; coverage of worldwide guitar events; reviews; guitar history and more...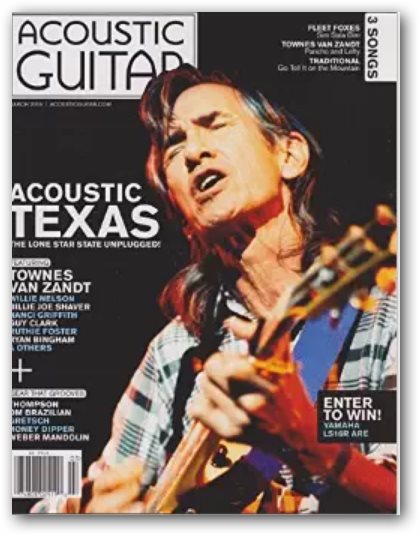 Here is one of the reviews of this magazine...
"If you love to pull out that acoustic and knock off a few songs when the world seems to be going crazy and your soul needs the healing energy of music, then you should read this magazine. It provides good product reviews, playing tips, and song tabs. Also helpful are tips for tuning up and maintaining your guitar so it stays in the best playing condition. Although I am not a fan of magazine ads, the ads in this magazine are cool because they provide useful information about new products and services that would otherwise be difficult to discover.
The interviews with top acoustic players like James Taylor, Neil Young & Bert Jansch are also a big plus. In all honesty, I do not read every issue--I grab issues when they have something I am interested in. In sum, if you are serious about playing that Martin or Gibson sitting in the corner, then read Acoustic Guitar every now and then--you will learn something!"
The Fretboard Journal is another guitar magazine publication like no other: a coffee-table style magazine written specifically for players, collectors, and builders of guitars, banjos, mandolins, and ukuleles. In each quarterly issue, The Fretboard Journal celebrates the innovators of the music world and the tools they use, acoustic and electric, weird and collectible. You'll find famous musicians interviewing other famous musicians about the equipment they use; profiles of some of the world's finest luthiers; and great essays covering the historical context of legendary recordings. With original photography, archival quality paper, and minimal advertising, each issue will be a keepsake you'll cherish.
The Fretboard Journal doesn't review gear or feature instructional pieces; it simply covers the great stories behind musical instruments and musicians. Whether your interest is old-time music or indie rock (or somewhere in between), you'll find something in each eclectic issue specifically for you.
I hope you enjoy these high quality magazines!
More than Guitar Magazine...
Here are some further related links you might find useful...