Save this page on Delicious
Web Site Building...Minus The Pain!
Do You Have A Hobby Or Passion You Want To Turn Into A Business?
This page about web site building is to show how you, or anyone for that matter, can take your hobby/passion and earn a great second (or even first) income without the pain of a huge learning curve of h.t.m.l. and f.t.p. and other stuff and nonsense.
The secret? Site Build It! or SBI! for short. This has got to be T-H-E best tool for web site building for the newbie or h.t.m.l.-impaired person :))
When I first started playing classical guitar I had no idea that I'd build a web site that could get me a Top 10 spot for the terms learn classical guitar on Google and here on yahoo...
So What's Hard About Web Site Building?
For a start ninety-eight percent of all new web sites FAIL! Usually people spend thousands of dollars on flashy design, and many hours on the web site that are doomed to fail.
No traffic means no audience AND...NO BUSINESS!
If you have a great idea for building a web site or need a site for your business, but don't know where to start then keep reading...
Let's get one thing straight though before you do. You will NOT become rich over night (even though there's an innumerable number of people and sites claiming this!).
If you get it right, creating a good web site (using Site Build It!) can help you start, promote and develop your own business - and that can literally be life-changing. Don't just believe me! I am so happy I "got it right" but there are many others out there who have done the same thing and been just as successful.
Listen to another satisfied "Site Build It!"  Customer, Elad from coolest-kid-birthday-parties.com as he talks about what "Site Build It!"  has meant to his life...
Or Jonathan from speech mastery.com as he speaks with passion about his life now versus before...
So How Does It Work? You Need Good Traffic
Nothing happens by chance on the net. It's not like your local mall where customers are walking past and come in if they see something they want or need. Like bees to a hive, you have to attract visitors to your site and to do that you need the right tools.
Site Build It! is the tool kit I used for building my web site. To learn more take the Quick Tour...
Numerous companies offer web site building packages. So what makes SBI different? The answer is very easy - RESULTS! Check out the SBI results, and you'll find a high percentage of different SBI sites that are in the top three percent of net traffic.
By the way, my little classical guitar site is in the top one percent on the net, which truly amazes me. I couldn't have done this on my own without following the step-by-step approach outlined by SBI. Like most busy people I never would've had time to develop the knowledge about all that obscure techie stuff.
SBI points out that NO other web company offers the quantity and quality of SBI results.
Click here to see SBI results...
If you already have a site, check out your site's net ranking to see how it compares.
Click here to compare sites...
What about competing web site building companies? What do they offer in comparison with SBI?
Take the comparison test here...
I'm convinced that there is simply no other company that offers all the web site building tools in one package that SBI does.
Not only that, SBI shows you how to use them with clear, easy-to-follow instructions. Yes, it takes work and dedication though I knew nothing about web site building and I was able to do it. It just lets you focus on what's important, rather than distracting you with technical knowledge.
Site Build It was developed by Canadian doctor Ken Evoy, who became fascinated with the internet at its inception...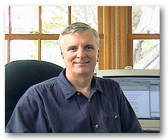 He is totally focused on helping small business people and individuals create websites that succeed. Everything important thing I know about web site building has come from Ken and the SBI team. And even better than that, Ken and the team keep on top of the ever-changing nature of the web, so I don't have to :))
What is also amazing is that SBI keeps improving their web site building package, which means you keep getting improved, and updated tools for your business. All for the same cost! I can't say I've ever noticed the same value for many other products or services on the web.
By the way, SBI isn't just for newbies. Even if, you're an experienced webmaster SBI is totally compatible with Front Page and Dreamweaver etc.
See how ordinary people, people just like you, are changing their quality of life through SBI...

Questions about Site-Build-It?
If you have checked out the Site-Build-It links above and you have questions, you can talk with or email an SBI expert who will be more than happy to discuss with you your needs and requirements.
Click here to contact one of the SBI advisors...
If you prefer, please feel free to contact me (Use the form below. I use it instead of an email address to avoid spam, one the many tips I learned from Ken and his SBI team).
Because of the new payment options, you can even "test-run" SBI. If it isn't for you, there is an iron-clad money-back guarantee.
Additionally, if you don't have the time to build a site yourself, SBI has an "army" of certified webmasters (who are experienced SBI users) who will work with you on creating your web business.
Here's the  Directory at Sitesell...
To put it simply, SBI! is the only web site building system that delivers the information and tools to get the job done Easier, faster and inexpensively in comparison with other tools.
Have a look at this excellent info on the web site building and decide for yourself.
Happy building :))