Welcome!
A Bit About Me...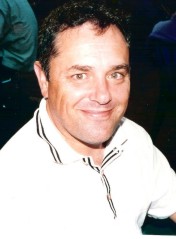 Welcome to LCG! I'm Trevor Maurice, owner of this site. I hope you find inspiration in these pages to help you with  your journey of learning to play the classical guitar. You can read more of my story here...
Classical Guitar
Blog Posts
* Sons de Carrillhoes, performed by Samantha C. Wells...
* J.S. BACH, Sarabande BWV 995, Viktor VAN NIEKERK, 10-String Guitar, classical guitar...
 * Robert de Visee - Petit Menuet (8 string guitar)...
* Manuel Ponce - Scherzino Mexicano...
* Segovia plays Bach's Chaconne (Read along)...
Features
Classical Guitar Lessons

Beginner Classical Guitar Lessons

Classical Guitarists Bio's

Classical Guitar Composer Bio's

Classical Guitar Technique Instruction

Classical Guitar History Timeline

Tablature for Classical Guitar